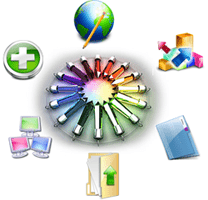 Directory submissions build one-way links, and these are important in the SEO process. These increase your page rank and your search engine rankings. Every submission is done manually to a relevant website or directory which has a high page rank itself. Every directory is carefully chosen, based on popularity, relevance and reliability.Moreover, if you have a blog, you could attract more traffic and more revenues by making it popular. We also submit your blog to quality blog directories. Some blogs may even give you deep links, enhancing your chances of being indexed by search engines.
A directory must meet certain criteria so that a search engine can actually pick it up – so making sure that a directory is not blacklisted, is part of the job. Complete submission reports are provided regularly, so clients can monitor progress.
Our Service Ensures The Following :
We offer quality links for your website, use one way link building to build One-way and improve your search engine rankings.
We assure guaranteed relevant Directory submission at any cost after the confirmation of the order. You do not need to wait on the edge of your seat and we will provide you the exact URLs so you can check that your site is listed (which is free of cost).
We constantly, review, verify and update all the links in our thousands of directories.
We provide permanent one-way links services by manually submitted to quality web directories so no reciprocal links are required.
We also offer Press Release and Article submission to high quality which increase online visibility.
We provide you the links valued by the search engines by ensuring that the directories (we submit to) are SEO-friendly.
We increase your link approvals up to 100% by ensuring that all directory guidelines meet your site details and are submitted under the most relevant category.